Perlisten THX Dominus
PERLISTEN AUDIO IS THE FIRST AUDIO COMPANY TO BRING THE POWERFUL SOUND OF THX® CERTIFIED DOMINUS SPEAKERS TO HOME THEATERS AROUND THE GLOBE
We started by designing the world-class S7t Tower to challenge some of the best speakers in the world. With the challenge set to create products that are audibly invisible with effortless transients and massive dynamics, this can only be achieved by paying careful attention to every detail. Only then can you compete with the world's finest two-channel speakers. What is most impressive is the fact that the absolutely minimal level of THD required to achieve this goal is rarely found in even the world's highest ranking speakers. With THD below 0.5% at 90 dB listening levels and rigorous distortion limits at an extreme 120 dB SPL. Perlisten can exceed your expectations no matter how you define them.

DOMINATE THE HOME THEATER SPACE WITH THX CERTIFIED DOMINUS SPEAKERS
It's been a challenging year not going to the movies, so THX is excited to announce that we are bringing the cinematic experience to your home theaters with THX Certified Dominus.
Dominus is the newest and the highest performance class of THX Certification, meant to bridge the gap between large home theater speakers and those used in cinemas worldwide. Home theater owners with rooms up to 184 cubic meters of space and up to a 6-meter viewing distance (or up to 6500 cubic feet and up to 20 feet, respectively) can fill their entertainment space with the superior audio quality they expect from THX Certified products.
IN A PERFORMANCE CLASS BY ITSELF
THX CERTIFICATION
That means quieter whispers, bigger booms, and everything in-between even at a greater distance.
Yes, we developed the THX Certified Dominus performance class to fill the most extensive home theaters with sound, but since we're THX, these new speakers need to be more than just loud. During our rigorous testing process, we pay special attention to distortion levels at high volumes. And with Dominus, we push this to the extreme, subjecting these speakers to 120 dB sound pressure levels where they must keep distortion to a minimum.
Dominus speakers must also be sensitive enough to reach the cinematic THX Reference Level with THX Certified Dominus and certain THX Certified Ultra power amplifiers. We're happy to report that the 92 dB sensitivity requirement for THX Certified Dominus loudspeakers is the most sensitive of any THX loudspeaker category.
The result of the THX Certified Dominus performance class is beastly speakers that produce a massive wall of sound that will immerse everyone in your theater or hi-fi listening room, no matter where they're sitting, in beautiful, distortion-free sound.
Reavon UBR-X200
Anthem MRX-1140
ANTHEM – PURE PERFORMANCE, PURE VALUE
Anthem's MRX A/V Receivers are about maximizing performance for the money. Building on the feature set of our previous models, we've added the newest version of ARC Genesis, a redesigned and more accurate calibration microphone, Anthem Web User Interface, integrated streaming support, object-oriented audio codecs with support for up to 15.2 channels and the clean power delivery Anthem is known for with up to 140 watts per channel.The MRX 540, 740 and 1140 are a great way to bring premium audio to any home theater or media room. Seamlessly integrate your smart TV or projector with 7 HDMI inputs and 2 outputs, plus eARC. Ultra HD signals are passed through unaltered up to 18.2 Gbps with Dolby Vision, HDR and Hybrid Log Gamma support.
15.2 Pre-Amplifier / 11 Amplifier Channel A/V receiver with Dolby Atmos, DTS:X and IMAX Enhanced. 140-watts per channel continuous power into 8 ohms. Includes ARC (Anthem Room Correction). HDMI v2.1 8K Upgradeable.


Theta Dreadnought D
Analog Audio Inputs
1 Single-ended (RCA) per channel on each module.
1 Balanced (XLR) per channel on each module.
Input Impedance
47 kOhms. Single-Ended or Balanced, each phase.
Input sensitivity
Mono or Stereo module:
Single-ended) 1.825V RMS input for 225W into 8 ohms.
Balanced) 1.825V RMS input for 225W into 8 ohms.
Mono Bridged module
Single-ended or Balanced) 1.825V RMS input for 500W into 8 ohms
Gain
(Single-Ended or Balanced) 27.8dB.
Polarity
(Single-ended) Non-Inverting.
(Balanced) Pin-2 = Positive, Pin-3 = Negative for Non-Inverting Output.
Analog Audio Outputs
One balanced output with 5-way binding posts per channel.
Modes/Processes
Standby: Amplifier is ready to be turned on via front panel switch or remote trigger.
Overcurrent, D.C., and/or thermal protection: Amplifier will cycle.
Catastrophic D.C. or output stage failure: Amplifier will shut down.
Power Output
Mono or Stereo Module
8 ohms: 225W RMS per channel with less than 0.05% THD from 20 Hz to 20 kHz:
4 ohms: 375W RMS per channel with less than 0.05% THD from 20 Hz to 20 kHz.
2 ohms: 500W RMS per channel with less than 0.05% THD from 20 Hz to 20 kHz.
Mono Bridged Module
8 ohms: 500W RMS per channel with less than 0.05% THD from 20 Hz to 20 kHz
4 ohms: 800W RMS per channel with less than 0.05% THD from 20 Hz to 20 kHz.
Frequency Response
+0, -.5 dB 0Hz to 20 kHz, load independent.
Damping Factor
Greater than 6000 at 100 Hz; Greater than 2000 at any frequency up to and including 20 kHz.
Signal to Noise Ratio
120dB referenced to rated output (A-Weighted)
Crosstalk
-85 dB
Miscellaneous
Power Requirements
117V AC, 15A Slo BLo main fuse: 230V AC 8A Slo Blo main fuse; 50/60 Hz
Power Consumption
Less than 1W at Standby; less than 80W at idle; 1500W maximum by 2 when fully loaded
Trigger Input
5 to 12V DC; Steady State.
Dimensions
(W x H x D) 17 5/8 inches x 7 15/16 inches x 19 3/4 inches; 448 mm x 202mm x 502 mm
Weight
(fully loaded) 98.5 lbs; 44.8 kG
111 Lbs. Boxed with accessories (50.4 Kg)
Maximum Operating Temperature
Internal: 176° F (80° C)
Room: 122° F (50° C)
Specifications subject to change without prior notice.
Contact Us For Details!
Intelligent HDMI
Based in the UK, Pulse-Eight are leading developers of Video/Audio control and distribution systems, they have been around since 2010 and have a wide collection of award winning hardware to our name. Not all of our hardware is sold directly by us, we manufacture for others and we can do the same for you.
Our History
2016 May: neo:8 Modular wins SVI 2016 Bronze Award – Best Video Distribution System
2015 June: Launched neo:4 Professional video distribution system
2015 February: Our expansion continues into a new 12,000 sq ft manufacturing facility
2014 May: We've moved! we're now in Poole, Dorset with our own manufacturing line.
2013 December: Launched HDBaseT Lite Extender Set
2013 Feburary: Joined HDBaseT Alliance
2012 October: Acquired TVonics brand and IP, continue to sell TVonics DTR-Z500HD and DTR-HD500 Set top boxes to the UK market.
2012 June: Relocated to new premises in Peterborough, UK
2012 April: Joined HDMI Forum, promoting and developing the next generation HDMI standards
2012 March: Internal CEC Adapter launches to great success, allowing Intel HTPC owners to directly integrate CEC into their system.
2012 January: Announced our own Internal CEC Adapter specifically designed for Intel's Low form factor DH61AG motherboards.
2011 September: Launched our own USB – CEC Adapter to critical acclaim, allowing for the first time seamless integration between the TV and HTPC running XBMC (now Kodi) and MythTV
2011 April: Launched Motorola NYXboard Hybrid, world's first designed for XBMC (now Kodi) remote, specifically tailored with HTPCs in mind to allow easy navigation and text input, with an innovative dual sided approach.
Contact Us For Details
Intelligent Control
Control your home from an IPAD or a tablet!
URC (Universal Remote Control) offers luxury home automation & commercial automation systems. Experience premium control & automation for your home.
Total Control 2.0
Premium Whole-House Automation and Control
Imagine controlling all of the entertainment, connected systems and smart home devices throughout your home with just one touch. This amazing lifestyle is completely possible with Total Control 2.0, an incredibly powerful whole-house automation and control system from URC.
Total Control seamlessly integrates your home theater, music, lighting, door locks, thermostats, surveillance cameras and more into a robust, easy-to-use system.
Programmed scenes such as Good Morning, Welcome Home, Movie Time and Good Night simplify common activities with effortless one-touch control. Automated activities save time and make everyday tasks more convenient.
Total Control user interfaces are attractive and easy to operate for all family members. Elegant tabletop touchscreen controllers, in-wall touchscreens, handheld remotes and keypads combine to deliver premium smart home control. Mobile apps and voice control further elevate the experience.
Real-Time Video Intercom
Talk to people in other rooms or at your front door using built-in cameras and microphones on your Total Control tabletop controllers and in-wall touchscreens.
Live Camera View
See live video from your integrated surveillance cameras on your Total Control tabletop controllers, in-wall touchscreens, handheld remotes and mobile apps.
Contact Us For Details
Intelligent Lights
Fibaro have a great range of products including the new Z Wave wireless lights,fantastic for new installs and retro fits.
Contact Us For Details
Intelligent Network
About Luxul
Luxul is the leading innovator of simple-to-deploy professional grade IP networking solutions for use by custom installation professionals.
Designed for use in both residential and commercial environments, the Luxul family offers a complete line of solutions that simplify network design and deployment—resulting in a scalable network that is both powerful and easy to install. With Luxul, installers can deliver the ultimate IP network without the complexity associated with traditional networking gear. All Luxul products include free lifetime support and a three-year limited warranty. Plus, Luxul equipment is available only through authorized distributors of residential and commercial integration products.
USED BY THE U.S.MILITARY.
With Luxul You Get:
Simple Installation and Setup
Products Not Sold Online!
Free Lifetime Support
3 Year Limited Warranty
Electrical Wiring Devices
Accessories
Antimicrobial Treated Devices
Combination Devices
Floor Box Receptacle Assemblies
Humidity Sensors
Lampholders
Locking Wiring Devices
Lev-Lok® Modular Devices
Multi-Pin Connectors
Pin & Sleeve Devices – IEC 60309
Renu®
Straight Blade Wiring Devices
Switches & Motor Controls
Tamper Resistant Receptacles
USB Charger Devices
Wallplates
Watertight Wiring Devices
Weather-Resistant Covers
Weatherproof Covers
Wire Mesh Safety Grips
Zipline™ Lighting Retrofit
GFCIs and AFCIs
Dual Function AFCI/GFCI
GFCI Receptacles
Panel Mount GFCIs
Portable GFCI Devices
AFCI Receptacles
AFCI Switches
Lighting Controls
Architectural Controls
Daylighting Controls
Entertainment Lighting
Dimmers
Electronic Timer Switches
Emergency Controls
Fan Speed Controls
Intelligent Distributed Controls
Integrated Room Control (IRC)
Occupancy and Vacancy Sensors
Photocells
Relay Panels
Self-Powered Wireless Controls
Quantran Products
Electric Vehicle Charging
Residential/Light Commercial Charging
Charging Station Pre-Wire Kit
Public/Commercial Charging Stations
Temporary Power
Single Pole Devices
Power Distribution Boxes
Portable Outlet Boxes
Stage Pin Devices
Power Strips
Network Solutions
Data Center Solutions
Copper Systems
Fiber Optic Systems
Pre-Term Copper
Pre-Term Fiber
AV Systems
Cable Management
Enclosures & Accessories
Intelligent Infrastructure
Make-To-Order Products
Power Distribution Units
Wallplates & Housings
Connected Home
Audio
Connectors & Jacks
Internet Routers & Switches
Patch Cords & Cables
Power & Surge Protection
Structured Media® Enclosures
Tools & Accessories
Voice, Data & Video Distribution
Wallplates
Submetering
Submetering Products
Communication Systems
Energy Manager Software
BMO 2.0
Bill Suite Software
Surge Protective Devices
Type 1: Secondary Surge Arresters
Type 2: Panel Mount Surge Protection
Type 3: Surge Receptacles & Strips
Type 4: UL Recognized Components
Low Voltage: Power and Data Protection
Security & Automation
Audio
Automation/ AV Controllers
Interfaces
Lighting Controls
Load Control Modules
Lumina Gateway
Surveillance & Access Control
Thermostats
Hazardous LED Lighting
Floodlights
Linear Fixtures
Spot Lights
Contact Us For Details
Surge X Clean Power
Your equipment is valuable and must be protected..this means cleaning up a noisy mains electric system to improve quality and ensuring that power spikes or surges do not damage your equipment.
http://espsurgex.com/product-category/advanced-power-protection
https://www.projectiondreams.online
Contact us for details!
Intelligent Surveillance
LILIN build a range of professional CCTV products including PTZ IP cameras, IP Fast Domes, Video Encoders, NVR recording software and their eMobile software for monitoring on the move. Their cost-effective solutions incorporate the latest technologies such as H.265 video and ONVIF compliance and are suitable for a wide range of IP CCTV applications. Cameras that can detect temp..or even if someone is not wearing a mask.
Contact Us For Details
Intelligent Shades
With QMotion's unique offering, the integrator no longer has to concern themselves with adopting a hard wiring strategy for the shades installation.
With QMotion you can integrate almost all the recognised branded third party drivers to operate the shades with your system.
The QMotion motorised shading system can also be used for projection screen purposes by adding an applicable fabric you can provide a wireless QMotion UK Projection screen into your home or office without the need for any power or control wiring.
The shades themselves have quiet motors and a unique manual override and yes they come with an encoded motor that automatically works out where the shades intermediate and aligned stop positions need to be placed. If the positioning not does not suit your client requirements no problem you can manually override these and set new custom positions to suit almost every requirement with out the need for any specialist programing at all.
Stand alone control options include a PC programmed timer remote function that allows the user up to six events per day. The user can therefore be assured that whilst they are away from their home the shades will continue to operate, providing glare and heat gain control whilst at the same time offering a level of privacy and security.
With unique inbuilt technology, the QMotion shade also provides a dual control feature that allows the user to operate the shade manually. By simply tugging the bottom bar you can lower the shade or send the shade back up to either its last pre-set position or to a fully raised position, bringing a new level of convenience to shade controls.
Power for the shade is provided by standard readily available alkaline D cell batteries. Due to the special counter balancing springs installed within the Roller tube itself the batteries provide up to 5 years usage based on an average 4 daily fully raise/fully lower movement changes.
Easy Battery Replacement – By placing the access port for the readily available alkaline D cell batteries in the shade tube wall, you can now change the batteries without having to remove the shade from the brackets.
Easy Fabric Removal and Installation – The spline that attaches the roller shade fabric to the tube permits the fabric to be easily removed for cleaning, maintaining and sanitising or replacement.
If you want to change your fabric for decorative reasons your QMotion dealer can order a new QMotion fabric for use on your existing hardware providing unique longevity and return on investment from your window covering.
100% Wireless
Qmotion is battery powered and can be remote controlled, so there are no wires to install or complicated building works.
100% Wireless
QMotion UK are the industry leaders when it comes to a wireless shading system. With no power wires or control wires required at all, the user can install a fully motorised and intelligently controlled shading system without the need for using any electricians. For the first time there really is a system by which you can use motorised shades without the need for chasing out walls or installing unsightly surface mounted conduits to hide the wiring.
Remote Control
The cool QMotion multi-function remote control allows you to control one or multiple blinds at once.
Remote Control
QMotion UK Remote Controls are offered in standard white finish and are designed for easy set up and operation. We offer two types that can either operate a single shade or if more than one shade is installed a multi control remote can be used. Other remote control accessories that can be purchased are easy install flush mounted plates, which can be fixed to your walls and will hold the remote you have selected by magnet to the flush mounted plate.
iPhone / Android
Got a smart phone, or tablet? You can control your blinds using the QMotion app.
iPhone / Android
QMotion UK can offer an app for both smart phone and or tablet which can be downloaded in either IOS or android formats. For the app to work and recognise the fact that QMotion UK shades have been installed, the user needs to install a Qsync into their Wi-Fi router. Once the QMotion app of choice is downloaded all the shades can then be addressed individually and if required grouped together, therefore providing an excellent and easy to use platform in which the shades can be operated.
Virtually Silent
Unlike conventional motorised shades, QMotion technology allows for near-silent operation.
Virtually Silent
QMotion UK motors are almost silent, ensuring that when the shades are operated, that there will be virtually no motor noise that will interrupt or disturb the ambient noise in the room or area to which the shades or blinds are installed. This leaves the user with a pleasant experience when operating the shades and therefore no unnecessary attention is drawn to the window due to excessive motor noise.
Easy Setup
No wires or switches to install means installation is as easy as fitting any other window blind.
Easy Setup
Once your brackets are installed to your intended fixing points, and you have located the blind into the brackets. QMotion UK blinds are really are easy to set up. By following the instructions contained with every blind the 'SET' will take no longer than a few minutes, and you will have your shade working and fully operational. And yes we even install the batteries within the tube just to make the time from out of the box to operation just that little bit shorter.
5 Year Batteries
Based on four operations per day, the batteries last 5 years, and are a breeze to replace.
5 Year Batteries
QMotion Shades come complete with pre installed readily available standard Alkaline D cell batteries. The battery life is dependant on the size of the shade and the amount of operations carried out on a daily basis. However based on a standard sized shade and alongside our fully vetted testing procedures we would suggest that it will work for up to 5 years with out the need for replacing batteries based on 4 fully up/down operations per day.
Integration & Extras
The ability to control shades from a central point has become the new normal for todays advanced shading systems. We at QMotion UK are pleased to be able to offer the ability to operate blinds to suit all most every requirement. Below are our integration modules that once installed can provide single, grouped and 'all' control of the shades installed in your property.
Qconnect for Home or Building Automation Systems
Qconnect for Home or Building Automation Systems
The AV specialists' favourite module for operating Qmotion Shades. With most of the leading integration partners already providing drivers for QMotion shades it's really easy, after 'LEARNING' your shades to the Qconnect. Plug it into your preferred method of operating system at the rear of the box which offers either dry contact, RS232 or RS485 protocols. Qconnect includes its own battery therefore allowing the integrator the ability to unplug and 'LEARN' more shades on new channels if the user requires this. Qconnect really is a one stop box leaving providing a simple solution to control a your QMotion shading system via a third party interface.
Qsync for Properties where there is no Home or Building Automation System
Qsync for Properties where there is no Home or Building Automation System
QMotion UK are pleased to introduce the Qsync operating system whereby the user can plug the Qsync via the Ethernet supplied cable into a spare LAN port at the back of their existing Wi-Fi Router. The user can then download the Qmotion app on their smart phone or tablet to find the applicable Wi-Fi network. Once the network is found it is possible to address all the shades to operate them either individually by room, by group, by elevation or indeed by all. This is an excellent format by which a user without a home automation system can operate their shades.
Qrelay
With Qrelay, you can be assured that your control is complete, even in areas or sites where reception may not be the best. Just add Qrelay to ensure that a signal reaches your QMotion UK shades, wherever they are located:
Use as many as you need; Unique design code technology ensures no cross interference between devices.
Two modes of operation to suit your preferences.
Zone specific mode allows two different remotes to be learned to the repeater.
Echo mode repeats all valid QMotion remote commands.
Plugin wherever you have an 240V outlet, or into a properly powered USB port.
Qrelay extends the capability of QMotion shades by assisting signal transmission and reception when needed and is compatible with all QMotion transmitters.
Contact Us For Details
In wall
Designed for those installs where recessed discretion is required! Most t.v.s are waterproof and great for building in Bathrooms or Kitchens!
https://www.projectiondreams.online
Contact Us!
Mirror
Sophisticated discreet and technically brilliant. The Lifestyle Mirror TV is the ultimate in Mirror Televisions. At first glance it's a stunning silver reflective mirror and then it turns in to a beautiful television with a stunning array of features.
Features
Full HD LED Commercial Grade Displays
4k UHD Options
Full IR Pass-through
RS232 Control
Display sizes up to 75"
Dielectric beam splitter technology for unbeaten Mirror reflection and light conducting capabilities
Why buy Videotree
Each and every Lifestyle Mirror TV is designed using the latest 3D software and made by hand in England by a team of experts.
The display is carefully bonded directly to the glass in our own clean room to avoid dust and air ingress and alleviates any effect of double vision often seen with other Mirror TV's.
Simple and easy installation, each TV is supplied as a fully sealed unit.
A full rendered model of the finished product is provided with each order.
Fully Customisable to suit your Lifestyle
4mm & 5mm Glass in sizes up to 2250mm x 3210mm, or add together to create a Mirror Wall!
Choose your super high brightness and contrast ratio commercial screen size in sizes up to 75".
4K UHD and displays with up to 5000c/d available.
Choose from a stunning collection of frames, beautiful bevelled edges or flush mounting options.
Screen placement to suit you, central, left or right or portrait mounting – it's up to you!
View our range of waterproof Tv's, in-wall mirror and Bathroom Televisions here
Contact Us!
Theta Casablanca V
The greatest sounding processor in the world.
The Casablanca V offers 18 discrete channels of immersive audio playback. Since 1996, continuous upgrades for the highly acclaimed Casablanca processor have maintained our vision of a reference-worthy multi-channel audio processor with audiophile performance. Today's Casablanca V brings the new DIRAC System 2 software into use with the Casablanca V.
The new DSP processing board and new motherboard within the Casablanca V will enhance sound quality and reduce the noise level compared to previous Casablanca processors. The advent of the new motherboards will give the unit greater flexibility to address an ever changing audio video world.
New features in the Casablanca V will include support for wide front channels, additional subwoofers and additional height channels. A new Up Mix feature will allow the use of Dolby or DTS surround modes on either of these standards. The bass management crossover now includes a -24 dB by -24dB slope option utilizing Linkwitz-Riley technology. A more sophisticated and precise master delay audio circuit advances the flexibility of the Casablanca V for the future.
The Casablanca V will continue our tradition of having prior Casablanca processor models updated to a Casablanca V. This means that units originally released from 1996 onward can now be updated to today's standards. The Casablanca continues to be made in America. Each Casablanca is individually made to order and fully tested in the USA.
Contact Us For Details!
Aurea Speakers
Ever Heard The Sound System At The Odeon Leicester Square?
It Uses Speakers Designed By Luis Wassman.
"I have been designing and manufacturing speakers for almost 20 years now. I am a lucky man: it is my passion."
Mr. Luis Wassmann
As the king of the top Commercial Cinema Speaker Systems,it made sense for Luis Wassman to enter the consumer market using his knowledge to create the ultimate consumer models for VIP Home Home Cinemas.
https://aureabylw.com/about-us/the-history-of-our-brand
https://aureabylw.com/about-us/intelligibility-and-near-field
You Want Pedigree?..Check Out These Top Commercial Cinemas with Luis Wassman Speakers!
https://lwspeakers.com/web/en/installations/list.html
https://www.projectiondreams.online
Contact Us For Details!
Trinnov Amplitude 8
Achieving maximum performance in an Altitude32 theater requires equally proficient amplification. That is the reason we created the Amplitude8 power amplifier. Optimized to work with Trinnov processors, it integrates seamlessly with the Altitude32 both visually and technically, and in operation creates a powerful three-dimensional soundstage, with huge dynamic range and bass impact to equal and exceed that of the best commercial theaters.
State of the Art Performance
The Hypex Ncore® NC1200 class-D power module represents the state-of-the-art for audiophile performance, with unparalleled clarity, musicality and resolution. It features the industry's lowest distortion and noise specifications, and its performance is frequency-independent. You'll find it in the finest audiophile monoblocks, and that's why we use it in the Amplitude8.
The audio performance of the Amplitude8 satisfies the most demanding audiophiles, and when watching movies, you'll find its silent background noise and enormous dynamic range ensures you'll hear every detail in the quietest passages and clean, undistorted output and impact when the soundtrack is at its highest loudness levels.
Feel the Power
Think of this 8-channel class-D power amplifier as two high-output four-channel amplifiers on a single chassis, each with its own power supply.
Each linear power supply is built around a separate heavy-duty toroidal power transformer, enabling every module of the Amplitude8 to deliver 225W into 8 ohms, 375W into 4 ohms and 500W into 2 ohms.
In fact, the Amplitude8 requires two AC power connections.
Perfect Integration
Trinnov Altitude32
We perfectly matched the input level of the Amplitude8 to the output level of the Altitude32, optimizing the system's dynamic range. By doing this, we are able to decrease the background noise of the system by a highly significant 6 to 8 dB, a benefit unavailable when using other amplifiers.
Why is this so important? Immersive audio systems have a large number of speakers, and each is a potential source of background noise, especially when the system has high-sensitivity speakers. A silent background ensures that low-level sounds critical to a soundtrack will not be obscured.
Magnificent Impression
The physical integration of the Amplitude8 and your Altitude processor has also been taken into account. You can take the conventional approach with eight independent XLR input cables, or elegantly simplify your rack installation with a single D-Sub cable that handles all 8 channels.
Convection cooled, the Amplitude8 operates silently, without internal fans, making it ideal for use when the equipment rack is located inside the theater. Once installed, the Amplitude8 front panel complements the look of the Altitude32, creating a magnificent impression in your home theater rack.
Trinnov Altitude 32
The Ultimate Experience in Immersive Audio
---
Peerless in performance, configurability and sound quality, the Altitude32 remains the unchallenged reference processor for Immersive home theater systems. Nothing has been left to chance: high-channel count, huge processing power and exclusive patented technologies unleash the full potential of immersive sound, enabling all formats and the widest range of speaker layouts.
Upgradable by Design
---
The hardware architecture of the Altitude32, unique among home theater processors, challenges the concept of obsolescence by enabling the integration of new technologies, new features, and product upgrades through a pure software implementation provided at no cost to Altitude owners. This is a truly sustainable product that gets better over time with the introduction of new features and a scalable, modular hardware design that enables easy system expansion up to the full channel counts of home Atmos and DTS:X and to a maximum of 64 outputs.
Its revolutionary hardware architecture runs not on the multiple sets of DSPs found on other processors but instead on a single multi-core Intel hardware platform and TrinnovOS operating system. This enables Trinnov to bring new technologies and features to market months and years ahead of competition.
Unique Decoding and Rendering
Dolby Atmos
The Altitude32 remains the only AV Processor on the market capable of decoding and rendering Dolby Atmos Home content in its full 24.x.10 channel count.
It's been capable of doing so since 2015, years before competition.
With the Altitude48Ext and its extra processing power, we can support up to 64 outputs.
DTS:X Pro
In 2019, Trinnov worked closely with DTS to introduce DTS:X Pro to the consumer market.
Altitude owners enjoyed this major upgrade a year before our competitors could offer it.
The Altitude32 is the only processor capable of native rendering and upmixing with DTS's full count of 30.2 channels, delivering the highest spatial resolution with all content.
Auro-3D
The founders of Trinnov and Auro-Technologies know each other well, having been at the forefront of immersive sound research and development dating back to the early 2000s.
Auro-3D, up to 13.1 channel configuration has been available on the Altitude32 since 2015. The popular Auro-Matic upmixer is also supported for all inputs.
Immersive Sound Unleashed
In a league of its own, the Altitude32 has no peer when it comes to immersive sound decoding and playback.
Our pure, uncompromised implementation of 3D Codecs, made possible through our own software, enabled us to deliver the full specifications and channel count of both Dolby Atmos
and DTS:X Pro years ahead of the competition.
Altitude owners enjoy a unique feature available on no other product:
The Dolby Atmos Object Viewer provides the user with a real-time view of the location and movement of sound objects in 3D space for all Atmos content.

Unique Bass Management
The Bass Management solution in the Altitude gives users the most sophisticated tool available for managing low frequencies.
Complete flexibility regarding high and low pass frequencies, filter types and filter slopes is just the beginning. The low frequency content of any channel can be fed to any combination of subwoofers, and there is no limitation to the number of subwoofer channels other than the number of available outputs.
Going further, our unique intermediate bass management system is ideal for immersive systems using smaller height channel speakers. It can redirect low frequencies not just to subwoofers, but from a speaker with limited bass capability to the closest, more-capable speaker, before sending the lowest frequencies to the subs.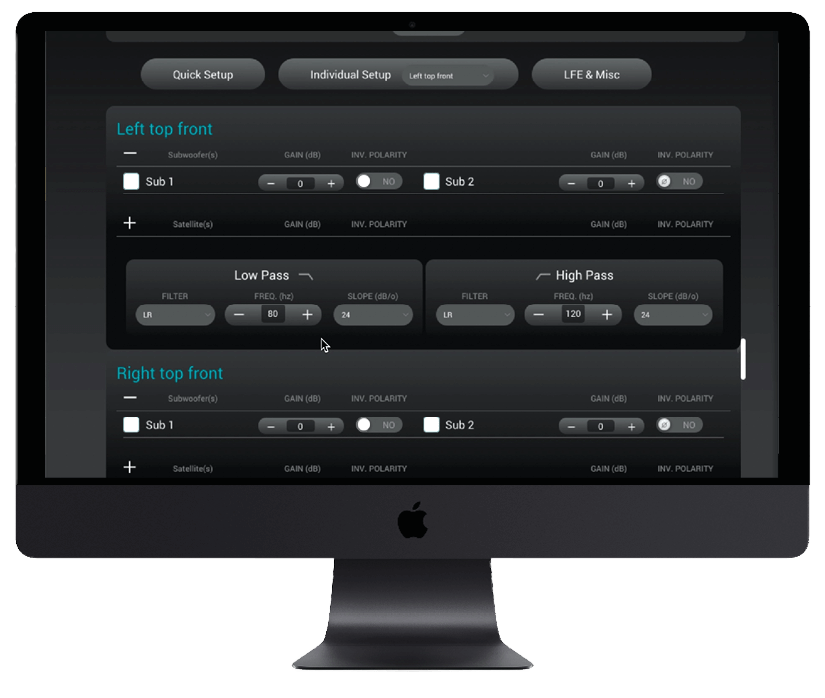 Trinnov Optimizer
Our world-renowned Loudspeaker/Room Optimizer is recognized as best-in-class by users and reviewers across the professional, commercial cinema, and high-end home audio worlds. Introduced to the pro audio market in 2006, its revolutionary solution was quickly embraced by many of the most demanding music, broadcast, and post-production sound engineers.
Optimizer technology is now used in nearly 2,000 studios across the globe with nearly 10,000 high-performance installations worldwide.
This same technology, enhanced and refined over the years, is at the heart of the Altitude. To this day, the Optimizer remains the most powerful and flexible calibration system available.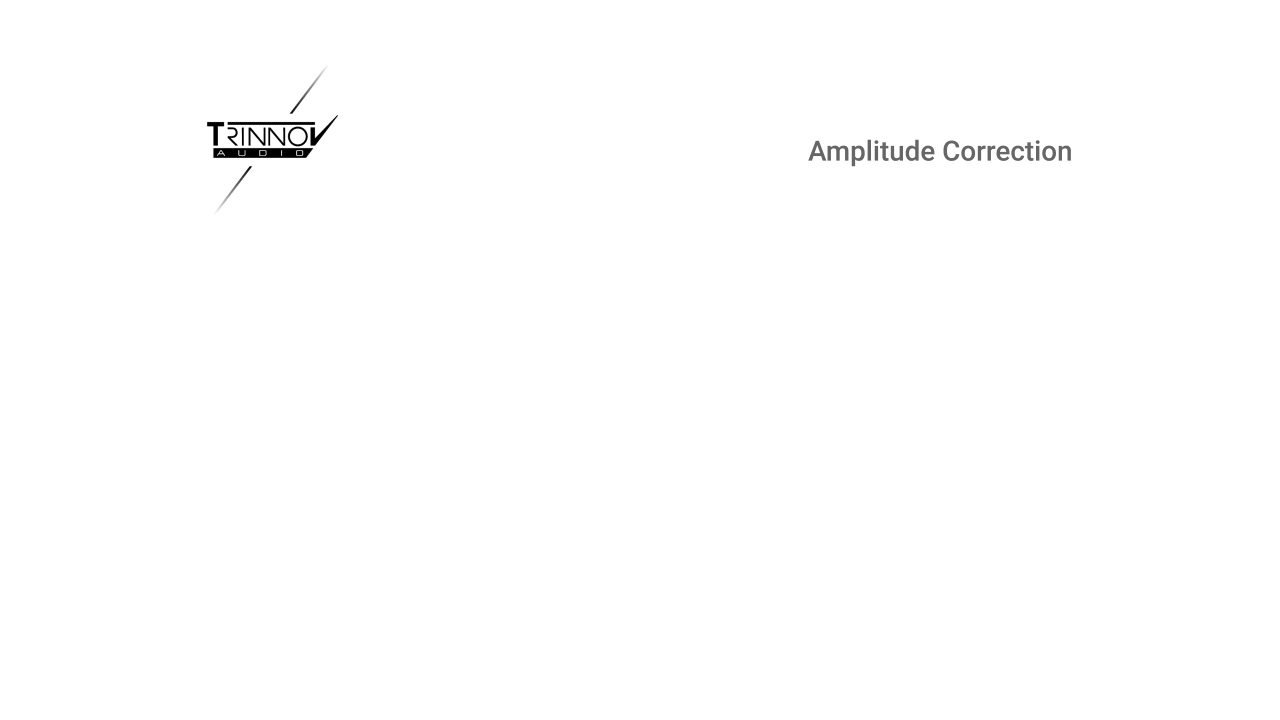 +4 CHANNELS
This feature increases the capacity of each Altitude32 model by extra discrete channel decoding and Optimization.
By enabling the use of 4x AES/EBU outputs in addition to the analog outputs, Trinnov further unleashed the potential of the Altitude32.
This update comes free of charge to all Altitude32 owners who can now add extra subwoofers or channels to their system to increase its performance.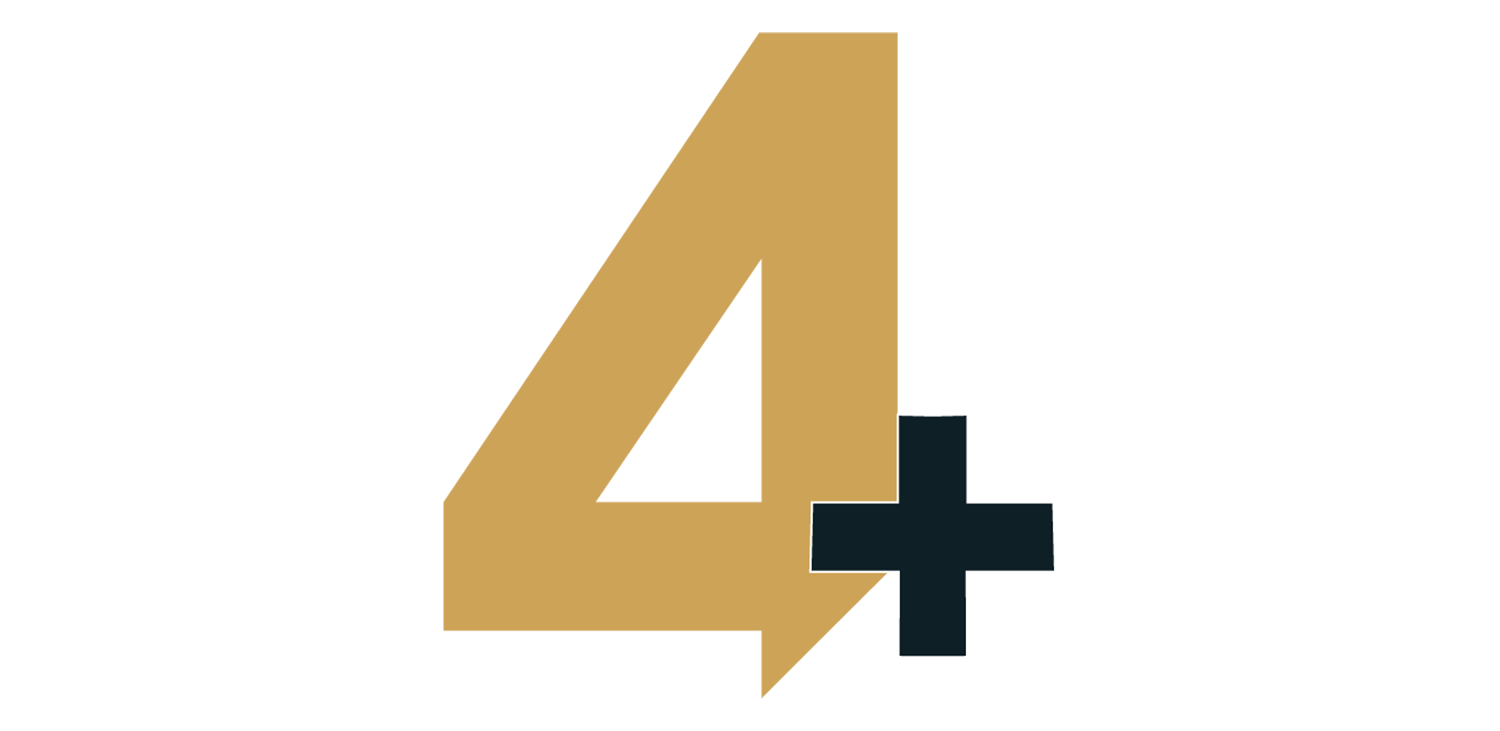 HDMI Unbound
HDMI and its evolving standards continue to create challenges for manufacturers, integrators and end users. Rest assured that the Altitude philosophy of sustainability applies to HDMI.  The Altitude's modular hardware design ensures that future developments of the HDMI standard will not make the processor obsolete. All Altitudes will be upgradeable to HDMI 2.1.
Today, our proprietary software platform enables users to monitor and analyze all incoming and outgoing HDMI data directly on the Altitude, in addition to providing unique tools that can address HDMI  incompatibility issues.
Unique Remapping Technology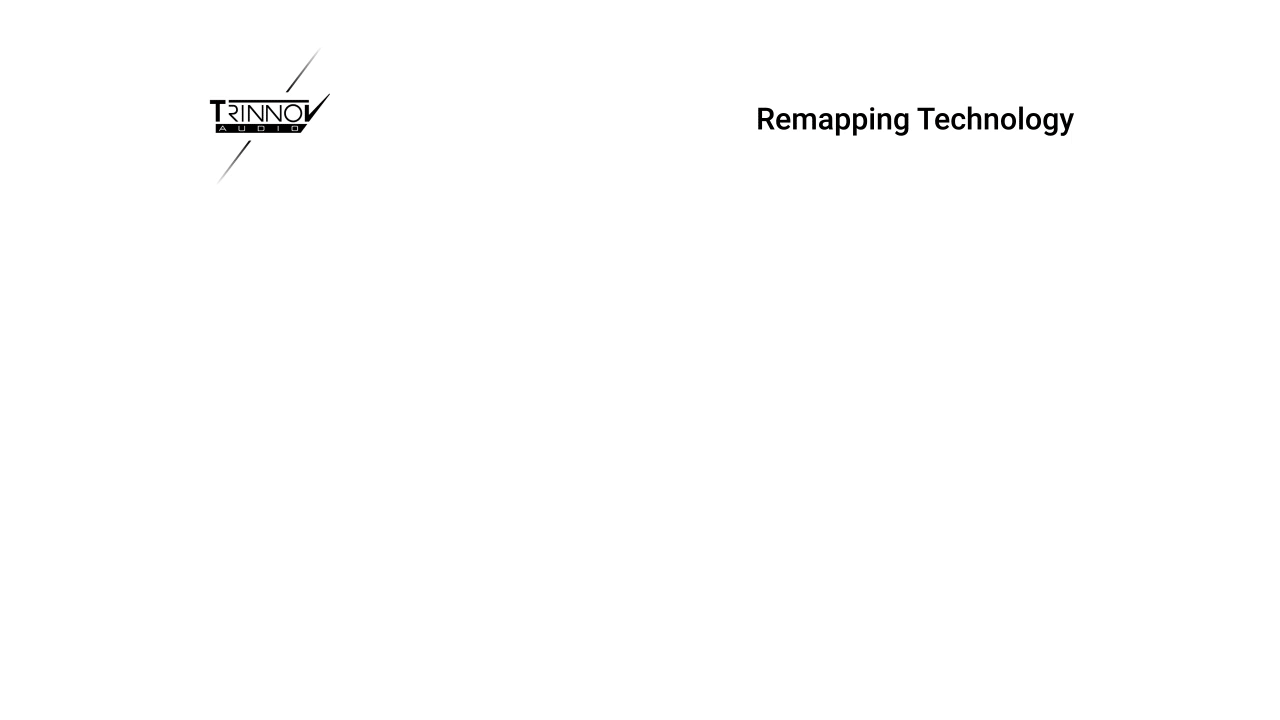 In real-world rooms, we can't always place speakers where we should. And in any case, Dolby, DTS, and Auro each have a different idea where they should go. Trinnov's exclusive, patented Remapping is the only solution.
During calibration, Trinnov's unique 3D microphone precisely maps the location of each loudspeaker in the room regarding distance, azimuth and elevation.
When decoding a particular soundtrack, we know the intended placement of each of the various sound elements. Then Remapping, taking the reality of the room into account, 'remaps' errant sounds to the proper locations by using adjacent speakers and the principle of stereo imaging.
Remote Access
Through its Paris-based server, Trinnov enables remote access to any processor connected to the Internet.
Integrators can remotely access each processor they have installed, with full control of all parameters, thus eliminating the need to be on site to adjust a customer's system or to diagnose problems.
In addition, the Trinnov factory support team, based in the United States and France, and acknowledged as among the best in the industry, also has remote access to provide higher-level remote assistance and troubleshooting.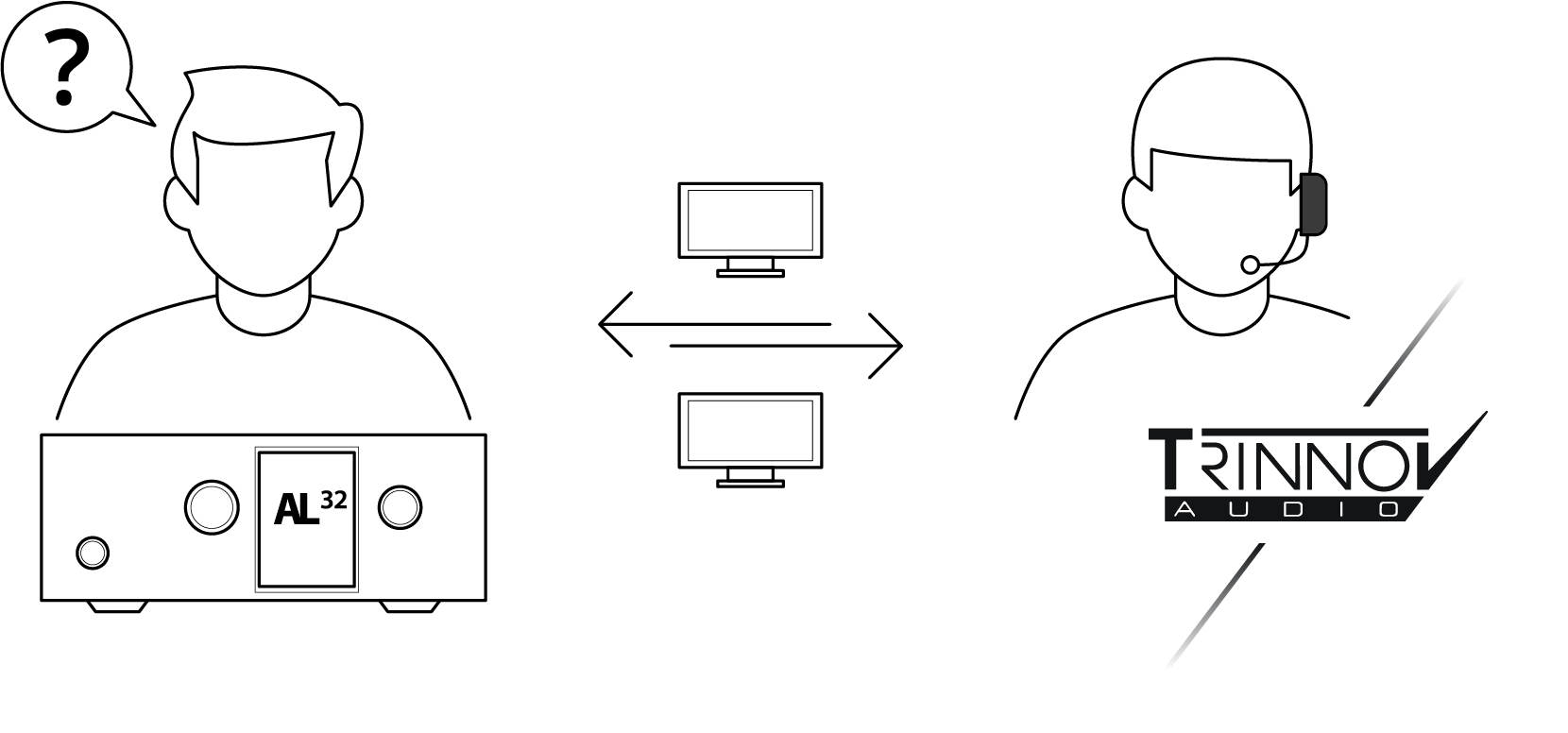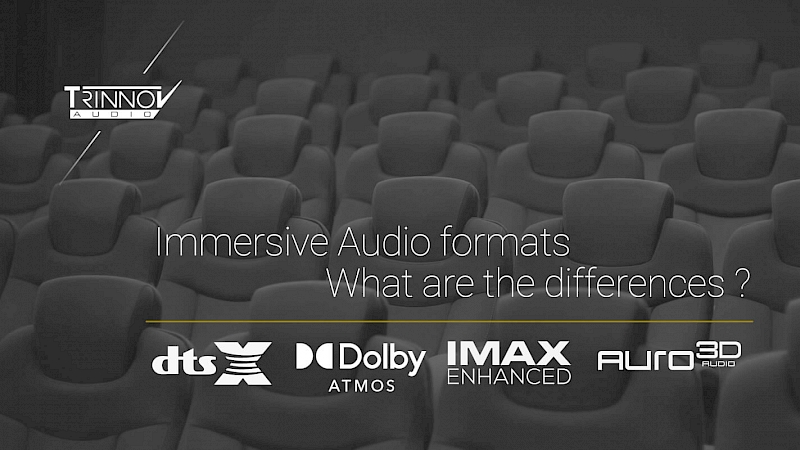 Trinnovs sound formats explained!
https://www.trinnov.com/en/products/altitude16
Immersive Acoustic-IMAX ENHANCED
CUSTOM BUILT ACOUSTIC SCREENS WITH ADHERANCE TO IMAX ENHANCED AND 2.40.1 WIDESCREEN.
THE BEST OF BOTH WORLDS!
The finest acoustic transparent material,custom made with different materials for different light circumstances.
Projectiondreams is proud to be the distributor for Immersive Acoustic worldwide.
DOLBY ATMOS CINEMA WITH IMMERSIVE ACOUSTIC.
Contact Us For Details.
Stewart Filmscreens
The screens used at the Oscars..
https://www.stewartfilmscreen.com/en/screens?filter=fixed
Contact Us For Details.
C Seed Outdoor 201 HLR
C SEED Entertainment Systems matches minimalistic design with impeccable craftsmanship to create leading-edge luxury electronics and a new entertainment experience. This award-winning company was founded in 2009 by Alexander Swatek together with Jakob Odgaard and Jorn Sterup, two former Bang & Olufsen managers. It is headquartered in Vienna, Austria, with a branch office in Los Angeles, California.
he biggest TV engineered to the most compact perfection
C SEED HLR TV 201 & 144
C SEED HLR TV 201 AND 144 HLR TV systems are designed for all those out there who dream to have the maximum efficiency of their luxurious spaces. Either while relaxing on your roof top or enjoying a glamorous pool party, you can fully rely that HLR models will deliver an outstanding audio visual experience and performance, no matter how unique your requirements may be. To make this happen, our technical department made another additional step forward and developed underground storage compartment for the most compact solution possible. HLR TVs now come with a compartment box, more compact and more shallow and powered by the state-of-the-art hydraulic horizontal lift mechanism.
Contact Us For Details.
C Seed Blade 256 Indoor
The world's largest 4k widescreen indoor tv
C SEED blade 256
C SEED moves indoor, introducing the tv C SEED 256 for your home: An enormous 6000 mm by 2531 mm 4k-LED display with black LED technology for highest contrast, latest UHD technology for a totally dynamic picture with a color spectrum worlds beyond conventional TV screens, stunning 800 nits brightness for perfect viewing experiences in even brightest daylight conditions, on-board 4k-media server and six integrated high-end speakers for total quality sound in 7.1 or 9.1 cinema surround configurations.
262 also available..
https://www.cseed.tv/en/worlds-largest-indoor-tv.html
Contact Us For Details.
Sony Professional Super SizeCrystal Displays
What is Crystal LED?
Experience the ultimate picture with spectacular brightness, vivid colours and extraordinary contrast with sparkling highlights and deep blacks. Advanced Crystal LED technology is the awe-inspiring choice for a wide range of super-size display applications – from boardrooms, theme parks, museums and retail showrooms to corporate lobbies, design studios and scientific research facilities.
Outstanding images on any scale
Our ground-breaking Crystal LED display technology features an array of ultrafine LED elements, each one half the thickness of a human hair. Despite their minute size, each micro LED's powerful light output contributes to bright, brilliantly immersive super-size images with spectacular contrast and wide colour gamut (140% of sRGB).
Impressive brightness
Very high brightness of up to 1000 cd/m2 outshines other large-scale display solutions, for high-impact visuals in any ambient light conditions.
Blur-free images
Moving images are smooth and blur-free with near-instant response and a maximum refresh rate of 120 fps – ideal for sports and simulation.
Wide viewing angle
With a viewing angle of virtually 180 degrees, Crystal LED lets everyone see the full picture, wherever they're standing.
Extraordinary contrast, HDR ready
The tiny size of each micro LED occupies a tiny fraction of the mounting area that's 99% black. The result: an extraordinary contrast ratio of more than 1,000,000:1 – far beyond the performance of conventional LED array systems. Crystal LED's extremely high brightness and contrast performance is the ideal showcase for today's HDR (High Dynamic Range) content.
Endlessly scalable for video walls of any size or shape
Go big. Or go bigger still with a revolutionary display solution that scales to match the largest creative ambitions. Each energy-efficient Crystal LED display unit features a ground-breaking borderless design, that allows multiple panels to be tiled seamlessly to create super-size displays with any dimensions or aspect ratio, and absolutely no bezels or visible gaps. The result? Immersive, hyper-real visuals as large as your imagination can handle.
10-bit colour for smooth gradients without banding
Traditional 8-bit displays can show more than 16 million colours. Crystal LED supports 10-bit processing, which means more than a billion possible colours.
10 bit support offers deeper, richer colour, smooth gradients and accurate greyscale rendition. The result? Hyper-realistic, true-to-life images with none of the unsightly banding associated with lower bit depths.
Build your video wall
Combine multiple display units together to create a super-size displays of your own dimensions and aspect ratio. Each display unit tiles seamlessly to create an outstanding, immersive display, with impressive brightness, smooth and blur-free images and wide viewing angle, with no visible seams, bezels or gaps.
Control your video wall with the Display Controller, with all system functions managed by Display Control Software for Windows PC.
https://pro.sony/en_PT/technology/crystal-led
IMAX ENHANCED by PURESTREAM on selected Sony Professional displays.
Stream Imax Enhanced movies at 80MBPS.
Contact Us For Details.
Wolf Cinema 8k Calibrated Laser TXF-4200
Hand Crafted Home Cinema
Since 2008, the Wolf Cinema team has been crafting home theater excellence in Berkeley, California, building upon a tradition of proven imaging platforms with our unique techniques and technologies.
Each hand-built projector undergoes an extensive battery of tests and quality control checks throughout the production process – all to ensure your home theater projector delivers that "Wow!" right from the start, and for many years to come.
The New Standard of Excellence
Wolf Cinema is committed to providing the highest quality reference projectors for the discerning enthusiast. We specialize in studio quality displays that can reproduce the image as the cinematographer intended you to see it. Our displays are not only reference imaging solution, but are carefully designed to meet the demands of custom installation, systems integration, control, flexibility and longevity.
TXF-4200 "Theater Extreme" UHD/8K Laser/Phosphor Home Cinema Projector
Premiering the TXF-4200 – perhaps the finest expression of the near-perfect home theater projector yet achieved. The TXF-4200 is built around three 0.69" native UHD/4K D-ILA® [Direct Drive Image Light Amplifier] imaging chips, and adds the remarkable 8K Quattro™ e-shift wizardry – where SD, HD, 4K and 8K video sources are mapped on a per-pixel basis, to an astonishing 8192 x 4320 on-screen resolution.
This unique engine is hand constructed, hand calibrated and further refined by our production group prior to shipment – delivering 3300 ANSI peak white performance, nearly unmeasurable inter-scene (∞) contrast levels, frame-based HDR10, HDR10+ and HLG expanded dynamic range capabilities, ultra-wide color gamut renditions approaching the BT.2020 color space (~80% BT.2020, exceeding 100% of the cinema DCI P3 standards), 3D imaging, and much more.
The 100mm all-glass optics with custom focal block enables ample horizontal and vertical lens shift, all to present razor-sharp pictures from today's most demanding sources. Without a doubt, this is one of the finest home theater imaging platforms yet available. Contact your nearest Wolf Cinema dealer to have yours professionally installed today!
Contact Us For Best Price!
Driver Array Speakers
Linn Majik 140.
Speakers For the Discerning!
A full-range yet compact floorstanding speaker, Majik 140 will bring your music to life without dominating your room.
High frequency precision and wide dispersion are provided by the 2K Driver Array featured across the Majik range, while separate bass and mid drivers ensure musical accuracy at lower frequencies.
Majik 140 provides great value straight out of the box, as well as offering higher levels of performance through a range of upgrade options, from simple bi-wiring through to a fully Aktiv configuration within an Exakt system.
Solid aluminium upgrade stands are also available, providing greater stability and less vibration so you can enjoy better performance across the entire frequency range.
2K Driver Array houses the two high frequency drive units
High quality separate bass and mid drive units
High quality custom-designed passive crossovers
Simple upgrade path from single to multi-wiring/amping to fully Aktiv configuration in Exakt system
Bass reflex port with rifled design for extended bass
Solid aluminium upgrade stands available
Standard and high gloss real wood veneer or bespoke colour finishes
## We Can Supply All Linn Products.
https://www.projectiondreams.online
Contact Us For Details!
Electrostatic Speakers
Martin Logan Impression ESL 11a
The goal of the loudspeaker is to disappear into its audio performance. Remove the loudspeaker's effect and you reveal the pure emotional impact of the performance, with nothing between your audio and your ears.
The Impressionist masterpieces removed the barrier between art and emotion, enhancing the potent feelings their art inspired placing emphasis on immediacy and movement. The Impression ESL 11A achieves this effect with an unprecedented level of audio transparency and realism.
The Immediacy of Exceptional Audio
The Impression ESL 11A is part of the Masterpiece Series. It features a dual 8-inch woofer system, with ARC-honed performance, for a perfectly blended low-frequency response. The groundbreaking integration of this woofer array and MartinLogan's signature 11-inch wide XStat CLS transducer, coupled with a powerful dual amplifier section, delivers an expressive and dynamic audio experience. It's an experience of pure audio pleasure.
Look at the familiar elements of the classic MartinLogan electrostatic loudspeaker: Advanced MicroPerf stator technology, which allows for almost twice the exposed electrostatic diaphragm surface as a traditional electrostatic panel of the same size. A reinforced electrostatic panel with rigid ClearSpar™ spacers, keeping an exact level of tension on the vacuum-bonded diaphragm without obscuring the beautiful see-through design. Add to these the slender, pointed-arrow design of the new AirFrame™ Blade construction and the result is a powerfully evocative composition creating a harmonious connection between the panel and its woofer cabinet.
Now notice some radical refinements: Inspired by our own breakthrough design, we have reinvented the Impression ESL 11A woofer section, powered by new dual 275-watt Class-D amplifiers, and controlled by a 24-Bit Vojtko™ DSP Engine and ARC™ (Anthem Room Correction).
Using two 8-inch laser-engineered low-distortion aluminum cone woofers in independently enclosed compact chambers, exclusive PoweredForce Forward™ bass alignment technology controls the interaction between the rear-firing woofer and the wall behind that woofer. With a smart phase-shifting design, we minimize the effect that wall has on bass information that might bounce back into the listening room. This uniform frequency response results in realistic bass effects you can feel. It's one more way MartinLogan innovation improves your listening experience in any room.
Achieving the Laboratory Standard in Your Own Room
In the lab, MartinLogan engineers strive for transparency. Outside the lab, there's one wildcard our engineers can never account for: Your listening room. The unique size and shape of your listening space (and the size and shape of its contents) can make bass waves do unpredictable things, greatly affecting a speaker's overall performance.
For the first time in electrostatic speakers we are introducing the integration of exclusive Anthem Room Correction (ARC) technology. By engaging ARC to control the low-frequency curve in relation to the output of the ESL panel (as seen in this graph), you will experience performance on par with MartinLogan's audio test lab.
ARC measures low-frequency sound output in your room and compares it to optimal response curves that account for spatial anomalies. The advanced algorithms of ARC then effectively remove the anomalies, leaving only the ideal standard: realistically blended, natural-sounding bass performance in your listening space.
By minimizing room interactions with PoweredForce Forward bass technology and the advanced room correction capabilities of ARC, along with its unique synthesis of the ESL and bass sections, the Impression ESL 11A produces perfectly-etched imaging and focus; optimum natural reproduction of sound at lifelike listening levels; and agile, full-range operation in open air.
Clearly, it is this level of ultimate performance that separates the merely excellent from a true masterpiece.
Impression ESL 11A XStat panels are joined to their speaker cabinets using MartinLogan's redesigned AirFrame Blade construction, precision manufactured from an aerospace-grade extruded aluminum alloy. This material, and this exclusive manufacturing process, makes the panels extremely rigid.
The bold, forward-moving styling of this AirFrame Blade rail system, narrow and strong in front, broad and forceful from the side, is a modern design statement. It never obstructs playable surface area or interferes with the panel's dipole sound radiation pattern. It also provides electrical and acoustical isolation, minimizing intermodulation distortion caused by vibration and resonance. The flowing lines emphasize the groundbreaking integration of the panel itself with the compact woofer and amplifier section. The breathtaking AirFrame Blade design enhances imaging, low-level sonic detail, accuracy, and speaker efficiency.
Curvilinear Line Source (CLS) Electrostatic Panel
CLS technology is an essential ingredient of every electrostatic loudspeaker we produce. Through our proprietary manufacturing method, we have built-in the panel's gentle horizontal curvature. This unique design enhances the high frequency detail produced by the large radiating surface, without compromising overall sound quality. Notice how the gentle modern curve and perforation pattern gives way to the flat grille of the woofer section.
Controlled Dispersion Sound Radiation
The sound we hear from a loudspeaker is a combination of direct radiation from it to our ears, and reflections off of room surfaces—walls, floor, and ceiling. How our brains integrate this information is far from simple. Depending on the angle of incidence to the ears and the arrival-time difference between direct and reflected sound, reflections can either blur detail and stereo imaging, or enhance the natural impression of depth and openness.
Electrostatic panels, which are true dipole speakers, produce a nearly-ideal controlled dispersion radiation pattern. They send very little sound to the sides, thereby minimizing side-wall reflections, whose short arrival times tend to interfere with the perception of the direct sound. Their strong rear radiation, however, produces a generous amount of natural, ambience-enriching later-arriving mid- and upper register information.
New PoweredForce Forward™ Bass Technology
PoweredForce Forward bass technology combines two MartinLogan audio innovations: PoweredForce, which allows small enclosures to accurately produce massive amounts of bass, and ForceForward, which significantly reduces performance-robbing front-wall bass reflections.
PoweredForce Forward bass technology uses an advanced crossover topology with phase-timed woofers to minimize destructive reflected energy. By virtually eliminating front-wall bass reflections and working in tandem with the panel, PoweredForce Forward Bass Technology gives you more placement flexibility, and enhances the true audio realism of your sound source.
New More performance, versatility, and safety, with WBT Binding Posts
Connect your electronics safely and securely using 5-Way audiophile WBT Binding Posts. Their pure copper connection plate is highly conductive and free from eddy current effects. These posts are insulated for shock protection, and fully damped against vibrations. They give you plenty of room for large-gauge professional speaker connections.
New Powerful Dual 275-Watt Class-D Amplification with 24-Bit Vojtko™ DSP Engine
The performance of Impression ESL 11A has been reconsidered from the ground up. Taking full advantage of innovations like PoweredForce Forward and ARC Technology, and the integration of the electrostatic panel with the woofer array, required daring thinking about power and efficiency. Our new dual 275-watt amplifiers produce clean power, in a small space, more efficiently than ever before. They enable the effortless delivery of exhilarating dynamic impact, with plenty of overhead. Superior, reliable Class-D technology means there's virtually no energy lost between the amplifiers and the woofers.
MartinLogan's dedicated in-house design and engineering team created an extremely precise 24-bit Vojtko Digital Signal Processing (DSP) engine to work in conjunction with these powerful new amplifiers. It gives these speakers the ability to deliver detailed low-frequency performance reaching down to 24Hz. Advanced DSP allows complete control and performance optimization over the low pass filters, woofer equalization and limiting functions, all of which are mapped mathematically in the digital domain.
Complete control of the signal, along with instant response, huge amounts of clean power, and efficient, integrated performance, paints an original picture of lifelike audio performance.
Vojtko voiced, the advanced crossover and electronics in Impression ESL 11A add enhanced mid-range clarity to this artful composition. Carefully hand-built using only the finest polypropylene capacitors and air-core coils, the crossover employs MartinLogan's proprietary Vojtko topology for vanishingly low distortion and seamless driver/ESL integration. This precision-tuned network preserves even the most microscopic sonic nuances while handling the full dynamics of any source.
We've also considered the signal you will feed your loudspeakers and have engineered Impression ESL 11A to work well with practically any type of electronics. MartinLogan's state-of-the-art toroidal transformer and electrical interface engineering ensure an absolutely transparent link from amplifier to electrostatic panel and woofer array. This produces sound of unparalleled purity, precision, clarity, and openness — the next best thing to no speaker at all.
Specifications
Frequency Response 29–23,000 Hz ±3dB
Horizontal Dispersion 30°
Vertical Dispersion 44? (112cm) line source
High Frequency Transducer XStat™ CLS™ electrostatic transducer
» Panel Dimensions 44? × 11? (112 × 28cm)
» Radiating Area 484 in2 (3,136 cm2)
Low Frequency Transducer Two 8" (20.3 cm) cast bracket, high excursion, rigid aluminium
cone with extended throw drive assembly, non-resonance
asymmetrical chamber format
Room Correction (Bass Section) Anthem Room Correction (ARC™) ready (Sold Separately)
Amplifier Woofer: 2 x 275 watts/channel (4 ohms), 2 x 550 watts peak
Sensitivity 91 dB/2.83 volts/meter
Impedance 4 Ohms, 0.6 at 20kHz. Compatible with 4, 6, or 8 Ohm rated
amplifiers.
Recommended Amplifier Power 20?550 watts per channel
Crossover Frequency 300Hz
Components Custom-wound audio transformer, air core coils, polypropylene
capacitors. 24-bit DSP based preamplifier (used with woofer
amplifier).
Audio Controls Bass: ±10 dB under 75 Hz
Mid-Bass: –2 dB, 0 db, +2 db
ARC™ Room EQ: On, Off
Lighting LED intensity control: on, dim, off
Inputs AC Power, RJ45 (for ARC), mini USB (for ARC)
Power Draw Idle: < 1W/channel
Max: 500W/channel
Weight 90 lbs. (40.9 kg)
Dimensions 60.75? × 11.9? × 27.4?
(154.3cm × 30.2cm × 69.6cm)
##We Can Supply All Martin Logan Products.
Contact Us For Details!
Kaleidescape
The Best Movies and TV Shows
With over 10,000* titles, Kaleidescape offers the best online selection of movies and TV shows available. Most new releases are available for download weeks before you can purchase them on disc. With personalized recommendations, you're sure to discover something you'll love.
Convenience and Cinematic Fidelity!
The award-winning Kaleidescape Strato is the world's finest movie player. It provides the most convenient way for movie lovers to enjoy their favorite films in the best quality available anywhere. Strato can play a movie in 4K Ultra HD with high dynamic range at 60 frames per second, with lossless audio, including Dolby Atmos.
Players and servers group together to suit the needs of any home. The beautiful Kaleidescape onscreen display makes finding movies a pleasure. It starts a movie immediately without trailers or warnings, and lets you jump right to your favorite scene or song without fast forwarding.
Integration with modern AV control systems enables delightful cinematic features – such as lights automatically dimming as the movie begins, and screen masking automatically adjusting to the film's aspect ratio.
https://www.projectiondreams.online
Contact Us For Details!
Commercial Seating
Emulate the exact seating from the greatest Commercial Cinemas such as the Odeon Luxe in Leicester Square!
We can make your Cinema chairs exactly the same!!!!
Contact Us For Best Price!
Definitive Technology BP9080x (7.1.2 Speaker System)
BP9080x Floor-Standing Towers
SOUND THAT TRANSCENDS THE STATUS QUO
The arrival of BP9000 Series ushers true high-performance, full-range sound into a new era-totally redesigned and re-engineered with improvements that cascade across every one of our patented audio technologies. From advances in our Forward Focussed Bipolar Array, built-in powered subwoofers, new Intelligent Bass Control™, and seamless Dolby Atmos® / DTS:X integration™, the BP9000 Series offers the big, room-filling, yet precise sound you demand with an elegant footprint that makes every single day of ownership a marvel to behold.
High-performance Bipolar tower speaker: 16 Hz – 40 kHz
Powerful, Forward-Focussed Bipolar speaker array for wide and immersive sound dispersion
Integrated 12" powered subwoofer and dual bass radiators
Intelligent Bass Control offers enhanced bass whilst maintaining dungaree tonal balance
With integrated Atmos firing upwards modules.
CS9080
High-Performance Centre Channel Speaker with Integrated 8" Powered Subwoofer and Bass Radiator
High-performance centre channel speaker: 24 Hz – 40 kHz
Powerful speaker array for remarkable, focussed vocal clarity
Integrated 8" powered subwoofer and bass radiator
Intelligent Bass Control offers enhanced bass whilst maintaining dungaree mid-range tonal balance
SR9040
Powerful L/R Bipolar speaker dispersion pattern for wider, more immersive surround sound
Easy to use and built for unobtrusive placement in any room
Iconic and visually powerful design features
Totally inert, resonance-free cabinet structure
SuperCube® 8000
Ultra-Performance 1500W Powered Subwoofer With 11" Woofer and Dual 12" Bass Radiators
Creative Coverings
So often in the past Acoustic preparations have been ugly.
Well,thats no longer the case,using our Acoustic material any space -including the ceiling can be treated in a beautiful way that blends in with the aesthetic of your home.
In addition to treating live spaces and curing echo,the material has an Noise Reduction capability allowing even the creation of Studios in conjunction with other Projectiondreams techniques to sound proof rooms.
Better still the material can have any image printed on it-and being acoustically transparent-still allow you to hide the speakers!
Projectiondreams are the sole dealer for this product in the Algarve region of Portugal.
HEOS LINK
HEOS LINK
Turn any stereo system into a wireless zone.
Play your favorite music from a range of streaming services as well as your smartphone, tablet, USB drives or other external device.
Control your Denon receiver, integrated amplifier or mini system right from the HEOS app.
30% off a HEOS Link with any DENON AVR purchase.
FEATURES – HEOS LINK
The HEOS Link is part of the HEOS wireless multi-room sound system that enables you to enjoy your favorite music anywhere and everywhere around your home. By utilizing your existing wireless home network and the HEOS app on your iOS or Android device, you can explore, browse, and play music from your own music library, from online streaming music services, and from thousands of internet radio stations.
With the HEOS Link, you can add HEOS multi-room audio to an existing music or home theater audio system, and you can play different songs in different rooms or the same song in every room.
The versatile HEOS Link features built-in dual band "N" wireless technology for quick and easy connection to your home network. In addition to the built-in wireless function, the HEOS Link is also equipped with an RJ-45 Ethernet port for hard wire connection to your LAN. The USB port lets you connect a portable USB drive, and you can also use the USB connection to charge your portable device.
In addition to the stereo pre-amp outputs, there's also a sub output for connection to a powered subwoofer. Both coaxial and optical digital audio outputs are included for compatibility with the widest range of equipment, and the unit features an optical digital audio input. The HEOS Link is also equipped with a stereo line input (via RCA jacks) as well as an additional auxiliary input with a 3.5mm jack for direct connection to a portable player.
As with our HEOS wireless speaker models, you'll be able to stream your favorite music tracks and control the HEOS Link with our HEOS App, which is available in both iOS and Android versions. With the HEOS App, you can choose to listen to music tracks on your smartphone, tablet or portable audio player, and you also can listen to your choice of internet radio stations, and you can also listen to your favorite music streaming service.
Our exclusive digital technology provides precise audio synchronization (within microseconds) to ensure top audio fidelity and stereo imaging quality.
And, the HEOS Link provides additional convenience for owners of Denon audio components or systems. Connect the included infrared emitter to the HEOS Link IR output and place it so that it's near the front panel of your Denon component. Or, if your Denon has a direct IR input jack, you can connect the HEOS Link via the supplied IR direct cable. Then, via the HEOS App, you can turn your Denon system on and select the appropriate input and enjoy your favorite music tracks. You can choose to listen to different songs in different rooms or play the same song in all rooms. There's also a 12V trigger output that lets you connect the HEOS Link to other devices or products that feature a 12V trigger input, such as motorized drapes or a drop-down motorized front projection screen.
The elegant HEOS Link enclosure features stylish silver accents, and for convenience, there are volume and mute controls discreetly placed on the side panel.
TURN ANY RECEIVER, AMPLFIIER OR HOME STEREO SYSTEM INTO A HEOS ZONE
PLAY ANY SONG IN ANY ROOM ON DEMAND FROM STREAMING SERVICES.
DENON AVR, HIFI AND MINI POWER, INPUT AND VOLUME CONTROL
12V TRIGGER OUTPUT FOR EXTERNAL DEVICE TURN-ON
SUBWOOFER PRE-OUT
OPTICAL DIGITAL AND ANALOG INPUTS
COAXIAL AND OPTICAL DIGITAL OUTPUTS
VARIABLE ANALOG OUTPUT
MULTI-ROOM FUNCTION
SUPERIOR SOUND
EASY TO USE APP
EASY SETUP
PLAY AND SOURCE ON ANY SPEAKER FROM ANY SMART DEVICE: STREAMING CLOUD SERVICES, DIRECTLY FROM PHONE/TABLET, USB, NETWORK STORAGE, AUX IN.
BETTER INDUSTRIAL DESIGN
€415
HEOS AMP
HEOS AMP
Turn any speakers into a wireless zone.
Features the same wireless ease of use as our self-powered HEOS speaker models.
Featuring advanced Class D digital amplification in a sleek compact chassis.
he HEOS Amp is designed to add HEOS multi-room audio functionality to a pair of stereo speakers, and features the same wireless ease of use as our self-powered HEOS speaker models.
Featuring advanced Class D digital amplification, the HEOS Amp delivers 100 watts maximum power per channel, with lowest distortion and high current capability that provides reliable and stable operation with lower impedance speakers, including 4 ohm models.
With the HEOS Amp, you can enjoy listening to your favorite loudspeakers, and the high power rating means that you can enjoy room-filling sound quality even at concert hall levels.
In addition to the stereo speaker outputs, the HEOS Amp features additional connectivity, including a sub output for connection to a powered subwoofer. There's also an analog stereo line input (via RCA jacks), and an additional auxiliary input via 3.5mm jack for direct connection to a portable player's headphone output.
An optical digital input lets you connect a digital music source such as a CD player, and a USB port lets you connect a portable thumb drive to listen to your favorite tracks. You can also use the USB port to charge your portable device. In addition to the built-in dual band ""N"" wireless system, the HEOS Amp is also equipped with an RJ-45 Ethernet port for direct connection to a wired LAN setup.
As with our HEOS wireless speaker models, you'll be able to stream your favorite music tracks and control the HEOS Amp with our HEOS App, which is available in both iOS and Android versions. With the HEOS App, you can choose to listen to music tracks on your smartphone, tablet or portable audio player, and you also can listen to your choice of internet radio stations, and you can also listen to your favorite music streaming service.
HEOS lets you choose different songs for each room, or you can listen to the same song in all rooms. Our exclusive digital technology provides precise audio synchronization (within microseconds) to ensure top audio fidelity and stereo imaging quality.
The stylish HEOS Amp enclosure features elegant silver accents, and for convenience, there are volume and mute controls discreetly placed on the side panel.
TURN ANY EXISTING PAIR OF SPEAKERS INTO A HEOS ZONE
100W X 2 CLASS D AMPLIFICATION
4-16 OHMS
ANALOG AND OPTICAL DIGITAL INPUTS
SUBWOOFER PREOUT
DOES NOT NEED BRIDGE – EASIER SETUP
DUAL BAND WIFI
EASIER TO USE APP
BETTER INDUSTRIAL DESIGN
USB INPUT DIRECTLY TO SPEAKER
TIGHT SYNCHRONIZATION
€555
HEOS DRIVE
FEATURES – HEOS Drive
Whole home multi-zone audio in a single chassis.
Designed by custom integration specialists for custom integration professionals, HEOS Drive is a unique 4 zone whole home audio distribution system with 8 channels of Class D amplification, all in a 2RU single chassis that features both Dolby Digital and Dolby Digital+ decoding with stereo downmixing.
Rated at 60 watts per channel into each of the 8 channels (20Hz~20kHz, .05% THD, 8 ohms, All Channels Driven), 1 or 2 stereo amp pairs can be bridged for single channel high power output (130 watts), and the HEOS Drive features low impedance drive capability (4 ohms).
Each zone features a stereo pair of pre-amp outputs, and each zone can be configured for stereo or mixed mono output. The matrix switching system features 2 optical digital inputs, 2 coaxial digital inputs and 4 analog stereo inputs, any of which can be assigned to any zone, and every zone features a dedicated USB port for connection to an external USB drive.
Equipped to handle virtually any combination of speaker configurations, HEOS Drive features built-in DSP high pass/low pass filters – set any output to full range, subwoofer or satellite speaker modes, with adjustable crossover points.
The speaker outputs feature 4-way binding posts that are compatible with banana plug terminations, and there are 4 12V trigger outputs. The chassis features quiet fan cooling for long term stability and operational reliability.
WHOLE HOME AMPLIFIED MULTI-ZONE AUDIO (4 HEOS ZONES)
8 CHANNELS CLASS D DIGITAL AMPLIFICATION; 60 WPC 8 OHMS; 4 OHMS COMPATIBLE; BRIDGE MODE
PRE-AMP OUTPUTS FOR EACH ZONE
DUAL RJ-45 ETHERNET LAN PORTS
HEOS DRIVE COMES WITH REMOVABLE FEET AND ATTACHABLE RACK EARS, ALLOWING RACK OR SHELF PLACEMENT.
STEREO/MONO SELECTABLE OUTPUT
ONLY 2RU HIGH; REMOVABLE RACK EARS INCLUDED
3RD PARTY CONTROLLABLE
DOLBY DIGITAL/DOLBY DIGITAL+ DOWNMIXING TO STEREO
HEOS DRIVE SETUP AND CONFIGURATION IS FAST AND EASY VIA OUR HEOS APP (IOS, ANDROID, AND KINDLE)
€2,775
1015 Jukebox
The greatest jukebox ever made – redefined for the modern age!
The 1946 Wurlitzer 1015 is the biggest selling jukebox of all time. We've taken the looks, the lustre and the legend of the original and created our own masterpiece, packing in all our skill and expertise.
It takes 70 working hours to build one of our Nostalgia models, and it shows. A hand-formed cabinet, unique bubble tubes, aluminium speaker grill and chromed base are just some of the features. And beneath that, the capacity for 80 CDs and iPod connectivity – times have changed since the first 1015's spun 78 RPM records!
This jukebox nods affectionately to the glory years of the first 1015 models while boasting a powerful modern sound, and we're very proud of it. As our Chairman Alan Black says, "It's a dream machine!"
The lead time on this Jukebox is 8-10 weeks from order
TECHNICAL SPECIFICATIONS
21st Century 80 disc Jukebox CD Mechanism (simplest in the world)
D4 Digital Amplifier : 4 Channels, 60W RMS per channel
2 x tweeter, 2 x mid range and 1 x 12" Twin cone bass speaker
Option to connect additional external speakers
Remote Control for home use
80 disc rotating display title rack
Shuffle play facility
2 stereo auxiliary audio inputs.
1 stereo audio output.
DIMENSIONS
Height: 1515mm
Width: 850mm
Depth: 700mm
Weight: 130KG
€8,750
Manhattan Jukebox
Manhattan Jukebox
Want to make a stylish statement with outstanding sound quality? Look no further than Manhattan.
Like its New York namesake, the Manhattan is bold, bright and beautiful. This classic jukebox harks back to the vintage Wurlitzer jukes and sounds every bit as good as it looks, with a powerful sound to get any party started, NYC style.
The Manhattan combines form and function: eye catching wood and chrome finishes in an art-deco reproduction style conceal state of the art technology. But it's more than a pretty face. With bubble casings constructed from the same material as riot shields, this jukebox is street tough and built to last!
If you are looking for a retro jukebox with the best looks and sound around, you can't find much better than the Sound Leisure Manhattan.
The lead time on this Jukebox is 8-10 weeks from order
IMPORTANT NOTE: This product is custom built to order. This may affect your rights as a consumer. Please consult our Terms and Conditions for more information.
TECHNICAL SPECIFICATIONS
21st Century 80 disc Jukebox CD Mechanism (simplest in the world)
D4 Digital Amplifier : 4 Channels, 60W RMS per channel
2 x tweeter, 2 x mid range and 1 x 12" Twin cone bass speaker
Option to connect additional external speakers
Remote Control for home use
80 disc rotating display title rack
Shuffle play facility
2 stereo auxiliary audio inputs.
1 stereo audio output.
DIMENSIONS
Height: 1515mm
Width: 950mm
Depth: 700mm
Weight: 130KG
€8,750
Rocket 88 Jukebox
For a vintage 50s look with 21st century performance, fly straight to the Rocket
This stunning jukebox takes its name from 'Rocket 88' by Jackie Brenston and the Delta Cats. The 1951 song has been hailed as the first true rock 'n' roll record, so this jukebox has the sound and look to live up to it. As Jackie sang, "you may have heard of jalopies, you heard the noise they make: let me introduce you to my Rocket 88!"
Our Rocket looks as pretty as the Oldsmobile car that inspired the song, with authentic 50s styling from cabinet to lettering. Under the hood is our 80 CD mechanism, 60w RMS stereo amp and five way speakers. Add remote control, coin operation and optional iPod connectivity via our Bluetooth receiver and you've got a modern day classic, all revved up and ready to go.
The Rocket can be finished in a range of options or ever branded up to suit your company! Contact us for details of our custom options.
The lead time on this Jukebox is 8-10 weeks from order
TECHNICAL SPECIFICATIONS
21st Century 80 disc Jukebox CD Mechanism (simplest in the world)
D4 Digital Amplifier : 4 Channels, 60W RMS per channel
2 x tweeter, 2 x mid range and 1 x 12" Twin cone bass speaker
Connections for up to 6 speakers
Remote Control for home use
80 disc flip display title rack
Shuffle play facility
Aux inputs for mic/audio
Aux output
DIMENSIONS
Height: 1410mm
Width: 780mm
Depth: 700mm
Weight: 120KG
€8,750
Gazelle Jukebox
The Gazelle jukebox brings you Art Deco elegance with a real spring in its step
At Sound Leisure we go to great lengths to make all our Classic Jukeboxes look like works of art. We think you'll agree that we've certainly succeeded with the Gazelle! Vivid red and green colours matched with timeless Art Deco styling make this jukebox a joy to behold. Meanwhile, the leaping gazelles on the dome and doors ensure that this jukebox's appearance is just as striking as its sound.
Inside the painstakingly hand-crafted and finished cabinet is the bang up to date beating heart of the Gazelle. That means an 80 CD capacity with shuffle facility, five built-in speakers and a stereo amplifier. Combine the looks, the technology and the sound and you know that when this Gazelle is up and running, it will take some catching!
The lead time on this Jukebox is 8-10 weeks from order
TECHNICAL SPECIFICATIONS
21st Century 80 disc Jukebox CD Mechanism (simplest in the world)
D4 Digital Amplifier : 4 Channels, 60W RMS per channel
2 x tweeter, 2 x mid range and 1 x 12" Twin cone bass speaker
Option to connect additional external speakers
Remote Control for home use
80 disc rotating display title rack
Shuffle play facility
2 stereo auxiliary audio inputs.
1 stereo audio output.
DIMENSIONS
Height: 1515mm
Width: 950mm
Depth: 700mm
Weight: 130KG
€8,750
Melody Jukebox
A stunning jukebox sound in a slim, space-saving body – now that's an irresistible melody
We know that sometimes the only thing stopping people from being able to enjoy one of our classic jukeboxes is their size. Well, we want everyone to join the party, which is why we created the Melody. Built to the same exacting standards as any Sound Leisure jukebox, but is much slimmer than our standard jukebox cabinet, so can fit almost anywhere.
Small is certainly beautiful with this jukebox. You only need to look at the chrome detailing, the gleaming antlers and the hand-polished wood finish to know it's true. So when you combine them with Melody's five speakers, stereo amp and remote control, you can see why this Melody is so hard to resist!
The lead time on this Jukebox is 8-10 weeks from order
TECHNICAL SPECIFICATIONS
21st Century 80 disc Jukebox CD Mechanism(simplest in the world)
D4 Digital Amplifier : 4 Channels, 60W RMS per channel
2 x tweeter, 2 x mid range and 1 x 12" Twin cone bass speaker
Connections for up to 6 speakers
Remote Control for home use
70 disc rotating display title rack
Shuffle play facility
Aux inputs for mic/audio
Aux output
DIMENSIONS
Height: 1440mm
Width: 945mm
Depth: 465mm
Weight: 120KG
€8,750
1015 Slimline Jukebox
Get the big looks and big sound of the nostaligia 1015 in a smaller package
If you've always wanted a classic jukebox but have worried about how much space you have, never fear. Introducing the 1015 Slimline: inspired by the 1946 Wurlitzer 1015, it gives you a full bodied jukebox experience without quite as much cabinet. We've reduced the depth of our Nostalgia 1015 model by 160mm, so it will fit almost anywhere!
The slimmer design doesn't mean we've cut out the features. You'll still enjoy our hand-crafted cabinet, the same attention to detail and the same terrific sound. It has glorious bubble tubes, an aluminium speaker grill and an aluminium base, and the same 80 CD capacity as its larger namesake. The 1015 Slimline jukebox – it may be smaller, but it's just as mighty.
The lead time on this Jukebox is 8-10 weeks from order
TECHNICAL SPECIFICATIONS
21st Century 80 disc Jukebox CD Mechanism (simplest in the world)
D4 Digital Amplifier : 4 Channels, 60W RMS per channel
2 x tweeter, 2 x mid range and 1 x 12" Twin cone bass speaker
Option to connect additional external speakers
Remote Control for home use
80 disc rotating display title rack
Shuffle play facility
2 stereo auxiliary audio inputs.
1 stereo audio output.
DIMENSIONS
Height: 1515mm
Width: 850mm
Depth: 540mm
Weight: 130KG
€8,750
Custom Jukeboxs
We are the Portugese Distributor for Sound Leisure Jukeboxs,custom built for you using traditional methods-real chrome,real wood and with the authentic 50s sound but with todays technology!
However you want your jukebox to look-be it in your favourite football club colour or themed its possible!
How about an Elvis theme,or a Beatles one?..Harley Davidson?..Bogart?..you name it..it can be done!!
IPOD dock..IPHONE?..you choose..
Then sit and admire your fantastic custom Jukebox loaded with your 50s c.d. pack all operable from a remote or even programmed into your IPAD via Bitwise?…Put the Juke on shuffle play and let the party begin!
CUSTOMISE YOUR JUKEBOX!
Custom Glass
Add your own personal message to your jukebox
Our custom glass service lets you add that personal finishing touch to your jukebox. Whether it's a name, an image or a message, we can create it for you. You can tell the world the story behind your jukebox, and every time you see it you'll know your music machine is one-of-a-kind.
Give us a call to find out more about your custom glass options!
€350
CD Package "Decades"
Pre Load your jukebox with the best sounds of the decades
80 CD's crammed full of the best music from the decades including printed Jukebox labels. The set includes hundreds of hits by the original artists spanning decades from the 50's to the 00's!
€750
M&K Sound THX Speakers
"This is the story of a speaker company that helped shape home theater (and even music recording) into what it is today."
– Home Theater, USA, February, 2011
While other manufacturers were building audio dinosaurs in the form of coffin-sized boxes, M&K led the way into the future with the world's first satellite/subwoofer system, David & Goliath in 1976. The following year, M&K Sound introduced the Volkswoofer, the world's first subwoofer with a built-in, dedicated power amplifier.
The journey began in 1973, when Walter Becker of Steely Dan commissioned M&K Sound to design a studio reference subwoofer and monitoring system for the Pretzel Logic LP mixing sessions. The result was the world's first balanced dual-drive subwoofer and Pretzel Logic went on to become a million-selling Top Ten hit and one of Rolling Stone magazine's 500 Greatest Albums of All Time.
M&K Sound combined expertise in live music recording (RealTime Records) and loudspeaker design, drawing heavily on the research and acoustics back­ground of Dr. Lester Field, who had worked at Bell Telephone Research Laboratories and been a full professor at both California Institute of Technology and Stanford University, before retiring as Chief Scientist and vice president of research at Hughes Aircraft Corporation.
By combining creativity, critical listening and extensive experience in live sound re­cording with scientific methodology and experience, the foundation of M&K Sound was set.
As word of mouth spread rapidly throughout the music and movie industries, M&K Sound systems were created for leading studios, as well as home installations for producers, directors, actors and recording artists.
M&K Sound loudspeakers have been chosen for the development and demonstration of the groundbreaking Dolby Digital cinema and home surround format, for the first public demonstration of the high-resolution Blu-ray disc format, for sound production on Star Wars Episodes I-III and countless other award-winning music, film and TV productions.
A Who's Who of the professional audio world – film, music, mastering and broadcast studios – continue to entrust their livelihood to M&K Sound reference monitors and powered subwoofers.
Companies that use M&K speakers include..
Lucasfilm(THX),Disney,Dolby,Paramount,Universal,Warner Brothers,Sony,HBO,20th Century Fox.
M&K Sound S300 Series Bookshelf Speakers Reviewed
By: Bob Barrett, October 27, 2014
"Let's just cut to the chase. The M&K Sound S300 Series speakers are the best monitor loudspeakers I've ever had the pleasure of hearing in my room!"
http://hometheaterreview.com/mk-sound-s300-series
M&K Sound S300 Speaker System
By David Vaughn • Posted: Jun 18, 2014
"..the S300 system should be at or near the top of your audition list. It's perfect for the movie lover and extremely capable and pleasing for the discerning audiophile"
http://www.soundandvision.com/content/mk-sound-s300-speaker-system
Why is this THE loudspeaker?
M&K Sound chosen for the first public demonstrations of the Blu-ray disc format.
M&K Sound chosen to create the very first Dolby EX 6.1 channel soundtrack.
?M&K Sound chosen to create Blu-ray and DVD masters for Sony, MGM, TriStar, Columbia and many others.
M&K Sound chosen to record the complete Carl Nielsen symphonies with the New York Philharmonic Orchestra.
M&K Sound chosen for sound design for Star Wars Phantom Menace, Attack of the Clones and Revenge of the Sith.
?M&K Sound chosen to restore and remaster such film classics as Gone with the Wind and The Wizard of Oz.
?M&K Sound chosen for sound production on Wall-E, Iron Man, King Kong, The Incredibles, Lord of the Rings: Return of the King, Finding Nemo, Pirates Of The Caribbean, Chicago, Lord of the Rings: The Two Towers, Black Hawk Down, Pearl Harbor, Lord of the Rings Fellowship of the Rings, Cast Away and many other major releases.
M&K Sound is available in the format of your choice: passive standmount (S150 M&KII THX Ultra2), active stand-mount (MPS2510P), wall-mount (MP150) or in-wall/in-ceiling (IW150).
Dealer Enquiries welcome.
https://www.projectiondreams.online
€0
D-Box Motion System`s
Exclusive at Projectiondreams!
Cinema that moves you…
Sound + image + motion = the ultimate cinematic experience
D-Box offers seats with motion; your cinema chair is synchronised to the film and mimics movements and vibrations on screen – immersive cinema at its very best.
D-Box seats can vibrate, pitch back and forth, roll from side to side and heave up and down. So, if on screen a car is accelerating, your seat will move forwards; the motion is part of the script. You can alter the intensity of movement through controls in the chair, or even turn it off altogether at any point during the film.
Scripted experiences..
Each D-Box chair contains a set of actuators (motors that control the vibrations, pitch, roll and heave of the seat) which are connected to a motion controlling device. This is synchronised with the action of the film, like a motion script.
In fact, D-Box Motion Code actually creates a new dimension of script alongside the visuals and audio of the film and each movement is carefully developed in order to enhance the experience where justified. It doesn't move all the time, only at key moments in the film.
https://www.projectiondreams.online
€0
Sony VPL-XW7000ES 4K Laser